Nossaman Adds More Water Leaders!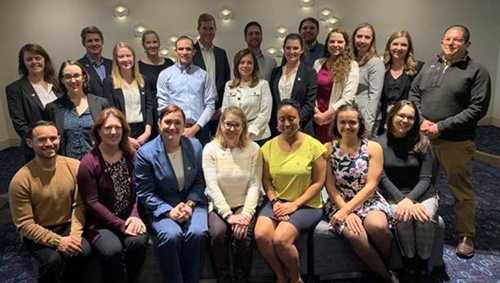 Congratulations to Nossaman Water Law Associate Tara Paul who recently completed the Water Education Foundation's (WEF) 2019 Water Leaders program! Tara joins an impressive list of Water Leaders alumni from Nossaman including Alfred Smith, Gina Nicholls, and Nate Solov. We are also pleased to announce that Water Law Associate Willis Hon has been accepted to the 2020 Water Leaders class!
The William R. Gianelli Water Leaders Class is California's premiere water leadership program aimed at early to mid-career, up-and-coming community leaders from diverse backgrounds, including members of minority and ethnic communities. During the one-year program, the Water Leaders class brings together 20 or so participants to deepen their water knowledge and enhance their leadership skills. The competitive program draws participants from across all stakeholder groups and fosters a stronger understanding of the various perspectives on water.
Each year, students in the Water Leaders program focus their yearly class reports on one specific, water-related issue. Tara's 2019 Water Leaders class examined the emerging issue of wildfire impacts on California's water supply and quality. Read their policy recommendations in the class report, Fire and Water: An Emerging Nexus in California.
Kudos to Tara and all of Nossaman's Water Leaders for their dedication to this important area of the law and their efforts with the WEF to stay on the cutting edge of this important practice area in California in order to provide top notch client counsel.
California Water Views provides timely and insightful updates on the water sector in the state. We relay information on how water legislation and policy from the nation's capital, Sacramento, and around the U.S. affect California's water utilities, agencies, practitioners, and consumers. We also write about important events, conferences, legal cases, and other key happenings involving all things water in and around California.
Stay Connected

RSS Feed
Categories
Archives
View All Nossaman Blogs