CPUC Proceedings on Low-Income Customer Assistance and Affordability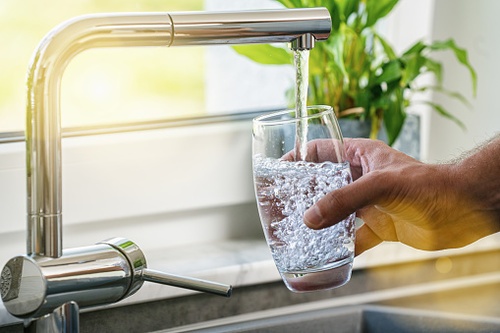 The California Public Utilities Commission (CPUC) recently took action in two proceedings addressing issues related to low-income customer assistance and affordability. The CPUC noted that the importance of these proceedings has been magnified due to the economic conditions created by the COVID-19 pandemic.
First, on June 3, 2020, the CPUC issued an amended scoping memo in Rulemaking 17-06-024 requesting comments to consider potential CPUC response to the COVID-19 pandemic. This would be the second phase of this rulemaking proceeding, which was initiated to evaluate the low-income customer assistance programs of CPUC-regulated Class A water utilities. In the amended scoping memo the CPUC seeks information regarding:
actions taken to provide assistance to customers
arrearage management plans
accounting for unpaid bills
whether a fixed monthly bill amount capped at an affordable level (set at a minimum quantity use plus a fixed service charge) should be established for vulnerable customers
how the current low-income customer assistance program process can be improved
The amended scoping memo also establishes a biweekly reporting requirement for Class A water utilities to provide data with respect to arrearages, the number of customers requesting bill assistance, and enrollment in low-income customer assistance programs.
Opening comments on the amended scoping memo are due June 30, 2020 and reply comments are due July 14, 2020.
Second, on June 4, 2020, the CPUC issued the Proposed Decision of assigned Commissioner Clifford Rechtschaffen in Rulemaking 18-07-006. In this rulemaking proceeding, which applies to CPUC-regulated energy, water and communications service providers, the CPUC is seeking to establish a framework and process to assess the affordability of utility services. The Proposed Decision defines affordability as the degree to which a representative household is able to pay for essential utility services, given its socioeconomic status. Essential water service is defined as 600 cubic feet per household per month.
The Proposed Decision adopts three metrics to assess the affordability of essential electricity, gas, water, and communications services:
the hours at minimum wage required to pay for essential utility services
the community socioeconomic vulnerability index
the ratio of essential utility service charges to non-disposable household income
The Proposed Decision states, however, that the CPUC would not at this time be adopting a specific value to be used to determine if a service is affordable.
The Proposed Decision establishes a second phase to address implementation issues, but still provides for immediate use of the affordability metrics, directing CPUC staff to work with the Administrative Law Judge division and Commissioner offices to select proceedings to apply the affordability metrics. The Proposed Decision also directs staff to develop annual affordability reports to analyze trends in the relative affordability of essential utility services.
Opening comments on the Proposed Decision are due June 24, 2020. Reply comments are due June 29, 2020.
Partner

Lori Anne Dolqueist's practice focuses on water, energy, transportation and telecommunications regulatory matters before the California Public Utilities Commission (CPUC). She is experienced in representing clients in ...
California Water Views provides timely and insightful updates on the water sector in the state. We relay information on how water legislation and policy from the nation's capital, Sacramento, and around the U.S. affect California's water utilities, agencies, practitioners, and consumers. We also write about important events, conferences, legal cases, and other key happenings involving all things water in and around California.
Stay Connected

RSS Feed
Categories
Archives
View All Nossaman Blogs