Governor Newsom Signs SB 389 Into Law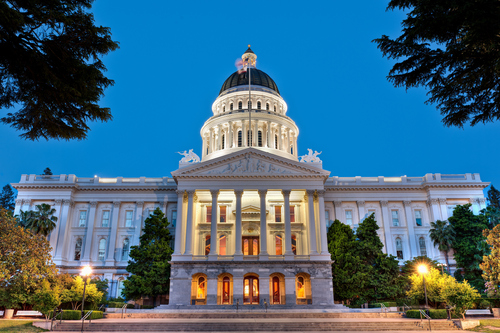 On October 8, 2023, Governor Gavin Newsom signed into law Senate Bill 389 (SB 389), which amended § 1051 of the Water Code to expand the investigatory authority of the State Water Resources Control Board (Water Board). The bill was introduced by Senator Ben Allen of Santa Monica.
While the bill imbues the Water Board with additional investigatory authority to ascertain whether or not a water right is valid, it does not alter the statutory scheme for enforcement should the Water Board determine as part of an investigation that a particular diversion or use of water was not supported by a requisite water right.
Changes Due to SB 389
Under the new law, the Water Board is authorized to investigate all bodies of water, including streams, stream systems, portions of stream systems, and lakes.
The new law also authorizes the Water Board to issue an information order in furtherance of its investigation. The information order can be issued to a water right holder, or claimant, requiring that holder or claimant to provide information related to a diversion and use of water, including information relating to the following:
Basis of the water right claimed
Patent date claimed for the place of use, if the claimed right is a riparian right
Notice date of the appropriation and the date of actual delivery of water to beneficial use
Prior diversions and use, including direct diversions and diversions to storage
In issuing an information order, the Water Board must provide a written explanation concerning the need for the information ordered to be provided and also identify the evidence that supports requiring the holder or claimant to provide that information.
If the results of the investigation reveal that a diversion or use of water was unauthorized, the Water Board may enforce the use as a trespass under already existing Water Code provisions. The enforcement process requires notice and opportunity for hearing before a finding of administrative civil liability. After a finding of liability, the Board may institute injunctive relief or monetary penalties.
The original version of SB 389 introduced in February 2023 included additional provisions that would have allowed the Water Board to find that water rights had been forfeited even where no conflicting claim exists and modified the burden of proof in water rights determinations in Water Board proceedings – these elements were ultimately removed from the final version of SB 389 signed into law.
Related Proposed Legislation
Three other bills related to water rights were introduced during the 2023-2024 legislative session but did not make it into law this year: Assembly Bill 1337 (AB 1337), Assembly Bill 460 (AB 460), and Assembly Bill 676 (AB 676).
AB 1337 sought to enhance the Water Board's ability to order curtailment of water use. Specifically, the proposed bill contained provisions requiring the Water Board to issue a curtailment order for any diversion, regardless of basis of right, when water is not available under the diverter's priority of right. Such a provision would have clarified that the Water Board has the authority to curtail all water rights, including pre-1914 rights and riparian rights.
AB 460 also sought to bolster the Water Board's enforcement authority and included provisions expanding the Water Board's powers of inspection, expediting enforcement procedures, and increasing fines associated with violation of a Water Board order. Under the proposed bill, daily fines for violation of a Water Board order, including curtailment orders, would have increased from the current $1,000 per day maximum to a $10,000 per day maximum.
AB 676 would have codified a public policy preference for prioritizing domestic use of water over irrigation use but was vetoed by Governor Newsom on October 8, 2023.
Looking Forward
While SB 389 enhances the Water Board's investigatory authority and grants the Water Board some additional authority over pre-1914 and riparian rights, the new law ultimately did not include the significant expansion of enforcement authority proposed in the original version of SB 389 and in related bills, such as AB 1337 and AB 460. These provisions could be reintroduced next legislative session. While this year's group of water rights bills were part of a broader movement to reform California's water rights system, they were also spurred in large part by curtailment events that took place in 2022 in response to drought conditions. Given that the 2023 water year included above average rainfall, the Legislature's focus on water rights may have diminished in favor of issues that are deemed more immediately pressing.
Associate

Alex Van Roekel provides counsel to clients on state and federal water law issues including water rights, groundwater management and public policy within the water sector. He also assists clients in proceedings in front of the ...

Associate

Raven McGuane focuses her practice on state and federal water industry issues. She assists in preparing legal briefs and advising clients on regulatory compliance and complex water rights issues. Raven's experience includes ...
California Water Views provides timely and insightful updates on the water sector in the state. We relay information on how water legislation and policy from the nation's capital, Sacramento, and around the U.S. affect California's water utilities, agencies, practitioners, and consumers. We also write about important events, conferences, legal cases, and other key happenings involving all things water in and around California.
Stay Connected

RSS Feed
Categories
Archives
View All Nossaman Blogs