New POTUS, New WOTUS?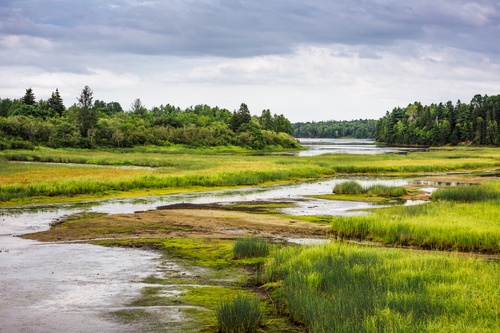 At the end of July, the Environmental Protection Agency (EPA) announced that the Biden administration will begin working to create a "durable definition" of Waters of the United States (WOTUS). EPA and U.S. Army Corps of Engineers (USACE) have announced that they "are committed to developing a reasonable, effective, and durable definition of WOTUS that protects public health, the environment, and downstream communities while supporting economic opportunity, agriculture, and other industries." It is notable that the announcement did not mention specifically the need for housing which is a high priority need not only in California, but in many cities in many regions. The agencies will use the pre-Obama WOTUS rule as a starting point for crafting the new definition; they will also take a page from the Trump Administration's playbook in using a two-step approach for the upcoming rulemaking process.
This two-pronged rulemaking process will first restore the old pre-2015 rule--which frankly seems to be the only rule that can be used without engendering significant litigation--and then create a revised definition of WOTUS. At the same time, EPA and USACE announced they will provide various opportunities for public input. These will take the form of both public meetings, community roundtables and invitation for written comments. Those interested in participating can access additional information concerning the process on the EPA's WOTUS webpage. According to the information posted:
The schedule for the "Waters of the United States" meetings is as follows:
The agencies have also reserved September 2, 2021 from 2-4 p.m. Eastern for an additional meeting that will be added in case all speaking slots are filled in earlier meetings.
Persons or organizations wishing to provide verbal recommendations during the meetings will be selected on a first-come, first-served basis. Due to the expected number of participants, individuals will be asked to limit their spoken presentation to three minutes. Once the speaking slots are filled, participants may be placed on a standby list to speak or continue to register to listen to the recommendations. Note that the August 25 session is for small entities.
There is also information provided concerning how to submit written comments, and EPA is planning a series of ten regional roundtables this fall and winter which will be announced at a later date.
Nossaman will continue to monitor this process and post ongoing updates on California Water Views.
Partner

Mary Lynn Coffee has extensive experience providing legal and regulatory advice and counsel with respect to complying with and permitting under CEQA, NEPA and state and federal water quality, wetlands, endangered species and ...
California Water Views provides timely and insightful updates on the water sector in the state. We relay information on how water legislation and policy from the nation's capital, Sacramento, and around the U.S. affect California's water utilities, agencies, practitioners, and consumers. We also write about important events, conferences, legal cases, and other key happenings involving all things water in and around California.
Stay Connected

RSS Feed
Categories
Archives
View All Nossaman Blogs