Recent Report Forecasts Economic Hardships for Water Utilities Nationwide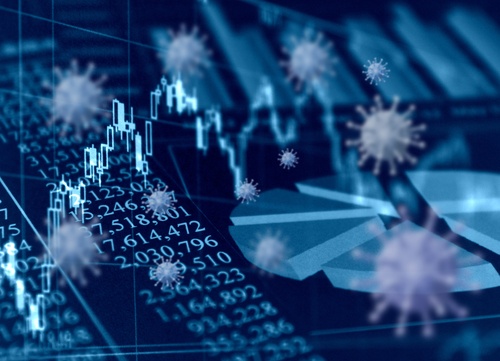 As California businesses remain closed and residents stay at home under shelter-in-place orders, water utilities are at the frontlines ensuring continued access to safe drinking water. Still, it seems that no industry is immune to COVID-19's economic impacts. A recent analysis prepared for the American Water Works Association and the Association of Metropolitan Water Agencies estimates that revenue shortfalls for the water industry could result in a $32.7 billion reduction in nation-wide economic activity, with significant impacts on private sector jobs and investment in local communities. The full report, titled Financial Impact of the COVID-19 Crisis on U.S. Drinking Water Utilities, can be found here.
For drinking water utilities, the report estimates an aggregate loss of nearly $14 billion in revenue from customer payments. Due to grim forecasts for the broader economy, the report also anticipates that utilities may defer plans to increase water rates. Consequently, it anticipates an additional loss of $1.6 billion for a combined potential impact of approximately $15 billion. The forecasts are similar for wastewater utilities, with a combined estimated sector-wide impact of up to $27 billion. As a result, water and wastewater utilities are expected to scale back planned projects in order to manage cash flow.
These figures are based on estimated revenue losses due to increased late payments from customers affected by rising unemployment, restrictions on disconnecting service for non-payment, and reductions in non-residential water demand. In reaching these figures, the report analyzed (1) recent and relevant data regarding observed or anticipated financial and operational water utility impacts, (2) monetizing the impacts, and (3) scaling up or aggregating available data to estimate the impacts on a national level.
While the water industry is currently pressing California and federal legislators to pass legislation to increase financial support for utilities, there may be funding available through the Coronavirus Relief Fund, the Federal Emergency Management Agency (FEMA) Funds, as well as, possible infrastructure funding legislation. If you have questions concerning these issues, our team is available to help navigate these challenges.
California Water Views provides timely and insightful updates on the water sector in the state. We relay information on how water legislation and policy from the nation's capital, Sacramento, and around the U.S. affect California's water utilities, agencies, practitioners, and consumers. We also write about important events, conferences, legal cases, and other key happenings involving all things water in and around California.
Stay Connected

RSS Feed
Categories
Archives
View All Nossaman Blogs