Water, Power & Fire: Coordination, Resiliency and Liability in 2020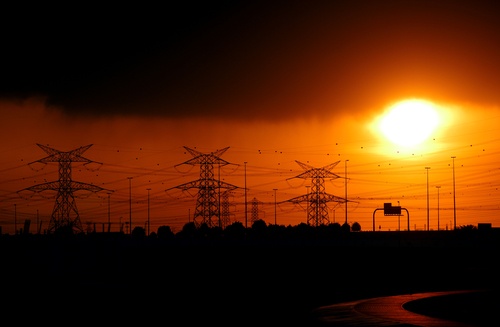 Nossaman Partner Lori Anne Dolqueist and Associate Willis Hon recently presented Nossaman's Q1 Water Webinar to kick off our 2020 series. The complimentary 60-minute webinar covered the latest developments in California regarding electrical service and wildfire risk as they are relevant for water providers. Lori and Willis discussed recent Public Safety Power Shutoff (PSPS) events impacting water providers throughout the State, as well as coordination with electrical service providers, permitting requirements for backup generation, and public communications to customers.
To help legal, public affairs, government relations, safety, disaster preparedness, and other professionals involved with the operation and management of water utilities better understand current policies regarding resiliency and liability, the discussion provided several key takeaways, including:
Current PSPS requirements set forth by the California Public Utilities Commission (CPUC) include: General Order 166 (2017), Resolution ESRB-8 (2018), and Decision 19-05-042 (2019). Proposed revisions to the CPUC's PSPS guidelines were issued on January 30, 2020, in proceeding R.18-12-005. The revisions' purpose is to enhance and further refine the existing guidelines based on 2019 experiences with PSPS events. Parties filed initial comments on February 19, 2020, and reply comments on February 26, 2020.

Under the existing guidelines, Electric investor-owned utilities (IOUs) have the burden of demonstrating that a PSPS was necessary. The CPUC guidelines include requirements for cooperation with state and local governments, first responders, and public safety partners, as well as for notification to customers, outreach to vulnerable populations, and post-event reporting.

The doctrine of inverse condemnation is a major potential source of liability for utilities in California and has been applied to IOUs as well as governmental entities. California applies a strict standard for inverse condemnation liability: a utility may be liable where its public improvements were a substantial cause of damages to private property, even if such damages were not foreseeable.

Governor Newsom submitted the 2020-21 State Budget proposal to the Legislature on January 10, 2020, which included nearly $1 billion to enhance California's emergency response capabilities, as well as more funding for CalFire and research on firefighter health, and provided funding for use of technologies including LiDAR for resource management and wildfire threat forecasting.

Some high profile bills targeted toward energy IOUs have been introduced during this legislative session, including Senate Bill 378 (which would create cost recovery procedures for those harmed by PSPS events) and Senate Bill 917 (which would create a mechanism for a potential public takeover of electrical and gas utility assets in California).
Stay tuned to California Water Views for updates on these important topics, as well as information regarding the focus of our upcoming Q2 Water Webinar.
Partner

Lori Anne Dolqueist's practice focuses on water, energy, transportation and telecommunications regulatory matters before the California Public Utilities Commission (CPUC). She is experienced in representing clients in ...

Partner

Willis Hon focuses on serving water industry clients across California on a broad range of administrative and regulatory matters. He has extensive experience before the California Public Utilities Commission where he has ...
California Water Views provides timely and insightful updates on the water sector in the state. We relay information on how water legislation and policy from the nation's capital, Sacramento, and around the U.S. affect California's water utilities, agencies, practitioners, and consumers. We also write about important events, conferences, legal cases, and other key happenings involving all things water in and around California.
Stay Connected

RSS Feed
Categories
Archives
View All Nossaman Blogs