WEBINAR: Turning the Tide on Cybersecurity for the Water Sector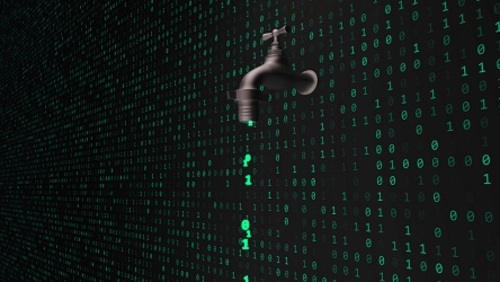 Cyberattacks on organizations worldwide surged 40% in 2021. September 2021 broke records for the number of weekly cyberattacks, topping all other months since January 2020. Currently, one out of every 61 organizations worldwide is impacted by ransomware attacks every week. Given this ever-increasing threat level, a national law requiring critical infrastructure organizations to report cybersecurity incidents to the Cybersecurity and Infrastructure Security Agency (CISA) is on the horizon. In addition, the Biden administration's proposed infrastructure bill includes $1.9 billion for cybersecurity funding, with more than half that amount set aside for state, local and tribal governments.
Please join our Government Relations & Regulation Group panel on November 16, 2021 from 11:00 a.m. to 12:00 p.m. PT as we focus on the changing cybersecurity landscape for the water sector during the final presentation in our 2021 Water Webinar series. Our discussion will cover:
Anticipated new federal statute and regulations affecting cybersecurity for water agencies and other entities deemed "critical Infrastructure;"
Guidance on more stringent compliance policies expected to impact the water sector;
Possible consequences of non-compliance with the anticipated new state and federal regulations; and
Funding available to bolster cybersecurity platforms and protections for water providers and how to access these resources.
This webinar will be most beneficial to those practitioners within the water sector directly charged with cybersecurity technology, technology platform selection, information technology processes, systems and regulations and the legal implications of preventing and managing cybersecurity breaches. Please feel free to forward this post to additional colleagues associated with your organization who may be interested in attending.
Nossaman LLP is an approved State Bar of California MCLE provider and certifies that this activity is approved for 1.0 hour of general credit.
Please click here to register.
Questions? Please contact Joleen Ceniceros at jceniceros@nossaman.com.
We look forward to your attendance at the webinar later this month!
California Water Views provides timely and insightful updates on the water sector in the state. We relay information on how water legislation and policy from the nation's capital, Sacramento, and around the U.S. affect California's water utilities, agencies, practitioners, and consumers. We also write about important events, conferences, legal cases, and other key happenings involving all things water in and around California.
Stay Connected

RSS Feed
Categories
Archives
View All Nossaman Blogs