Developments in Regulating PFAS in Water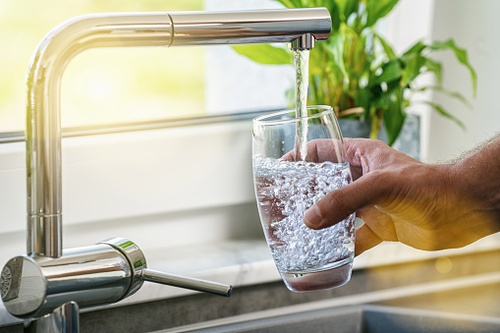 Recently, I participated in the Environmental Law Institute's (ELI) Master Class, PFAS: From Common Use to Concern. My fellow panelists and I discussed "PFAS in Water," which included a discussion of the environmental and human health impacts of PFAS contaminated waters, as well as the best approaches to regulate, establish and enforce cleanups and safe drinking water standards. I was privileged to serve on this panel along with Chris Curran, Water Business Line PFAS Lead, AECOM; Rula Deeb, Ph.D., Senior Principal, Geosyntec Consultants; and Jonathan Kalmuss-Katz, Staff Attorney, Earthjustice. Some of the main take-aways from our presentation included:
Both state agencies and the EPA are taking key steps toward regulating PFAS chemicals, particularly PFOA and PFOS, with many states, including California, trending toward establishing concentration limits that are much lower than EPA's 70 ppt.
Both the EPA and California's State Water Board continue to gather data and information important for determining whether and how to regulate additional types of PFAS chemicals found in drinking water sources.
PFAS chemicals may be re-released into the environment through biosolids from wastewater treatment facilities, raising further questions about future treatment requirements.
Litigation related to the presences of PFAS chemicals in drinking water sources is on the rise, including lawsuits brought against PFAS manufacturers as well as the operators of sites where the chemicals are believed to have been released into the environment, such as airports, military sites, and landfills. In the absence of established regulatory standards, parties are often turning to common law tort claims and existing state environmental laws to establish liability.
Panelists also discussed treatment options for PFAS chemicals, but highlighted factors, including cost and inconsistent standards in the regulatory field, that make selecting a remedy and setting treatment targets challenging.
For further details regarding current state and federal regulatory issues concerning PFAS in water, please access my full presentation here. You can also access all materials from the full ELI Master Class here. We will continue to monitor developments involving PFAS and report any key updates in California Water Views.
California Water Views provides timely and insightful updates on the water sector in the state. We relay information on how water legislation and policy from the nation's capital, Sacramento, and around the U.S. affect California's water utilities, agencies, practitioners, and consumers. We also write about important events, conferences, legal cases, and other key happenings involving all things water in and around California.
Stay Connected

RSS Feed
Categories
Archives
View All Nossaman Blogs