EPA Announces Update to Civil Monetary Penalties – Impacts on Water Providers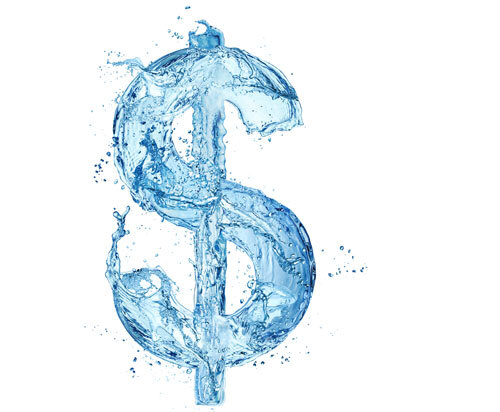 On January 6, 2023, the U.S. Environmental Protection Agency (EPA) announced its Final Rule, listed at 88 FR 986, updating the maximum civil monetary penalties that may be assessed for violations of environmental statutes. This annual update is required by the Federal Civil Penalties Inflation Adjustment Act Improvements Act of 2015. This is the seventh annual adjustment under that act.
The update is designed to reflect inflation in order to maintain the deterrent effect of statutes providing civil monetary penalties, and is based on a formula that factors in the consumer price index (CPI) and is listed in detail in the Final Rule.
The update is reflected in the Code of Federal Regulations at 40 C.F.R. § 19.4 in a table that lists the total civil monetary penalty for each subsection of each environmental law for six different periods (over two tables) based on when the violation occurred and when the penalty is assessed. The most recent update applies to violations that occurred on or after November 2, 2015 when the penalty is assessed on or after January 6, 2023.
The most directly relevant updates for water providers are the increased maximum penalties for violations of the Clean Water Act and the Safe Drinking Water Act. Also potentially relevant for water providers are updates to maximum penalties that may be assessed for violations of the three waste management statutes – the Comprehensive Environmental Response, Compensation, and Liability Act (CERCLA), the Resource Conservation and Recovery Act (RCRA), and the Toxic Substances Control Act (TSCA).
Details on the specific updates to maximum penalties that may be assessed under each act, with examples of the types of acts which could subject a party to a penalty under each act include:
Clean Water Act (nine sections)

Violating a permit such as California's General Permit for Storm Water Discharges Associated with Industrial Activities ($64,618/day)
Violating the Clean Water Act's requirements for technology-based and water quality-based effluent limitations, and violating recordkeeping requirements ($64,618/day)

Safe Drinking Water Act (fourteen sections)

Violations of drinking water violations for orders related to public water systems ($67,544/day)
Violating any requirement of an applicable underground injection control program ($67,544/day)
Tampering with a public water system ($164,373 for an attempt/threat and $1,643,738 for successful tampering)

CERCLA (six sections – $67,544/day for all)

Violating a compliance order
Violating an order related to an abatement action

RCRA (nine sections)

Violating a compliance order ($117,468/day)
Failing to take corrective action in the required time ($70,752/day)
General violations of RCRA requirements ($87,855/day)

TSCA (three sections)

Violations of the TSCA's expressly prohibited acts (including failing to comply with the act's requirements) or any rule or order submitted based on the TSCA ($46,989/day)
A local agency failing to take certain acts including failing to conduct an inspection or knowing submitting false information ($13,508/day)
A contractor failing to attain accreditation and taking certain actions ($11,162/day)
With inflation being as high as it is and the monetary penalties being pegged to the CPI, the updates this year were quite significant, especially when considering that many of the penalties are per-day maximums. The overall percentage was approximately 7.7%, which translated into nearly $5,000 increases for penalties currently listed at $67,544/day (which were initially $25,000/day penalties when the statutes were passed).
EPA frequently exercises its discretion to assess penalties lower than the maximum amount allowed under its regulations depending on the nature of the violation, and has published guidance documents describing how it determines the appropriate amount of civil penalties. EPA policies and guidance documents on enforcement of Clean Water Act and Safe Drinking Water Act requirements should be of particular interest to water providers.
Associate

Alex Van Roekel provides counsel to clients on state and federal water law issues including water rights, groundwater management and public policy within the water sector. He also assists clients in proceedings in front of the ...
California Water Views provides timely and insightful updates on the water sector in the state. We relay information on how water legislation and policy from the nation's capital, Sacramento, and around the U.S. affect California's water utilities, agencies, practitioners, and consumers. We also write about important events, conferences, legal cases, and other key happenings involving all things water in and around California.
Stay Connected

RSS Feed
Categories
Archives
View All Nossaman Blogs