Water Board Issues Draft Definition of Microplastics in Drinking Water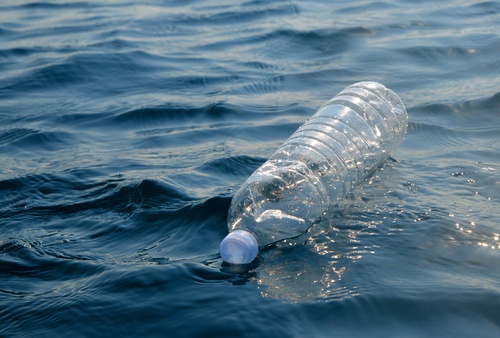 The California State Water Resources Control Board ("State Water Board") recently issued a draft Definition of Microplastics in Drinking Water and an accompanying staff report.
The State Water Board will host a video/teleconference workshop on the draft definition on April 7, 2020 and written comments will be accepted until April 24, 2020. Here is the draft definition (footnotes omitted):
'Microplastics in Drinking Water' are defined as solid polymeric materials to which chemical additives or other substances may have been added, which are particles which have at least two dimensions that are greater than 1 and less than 5,000 micrometers (µm). Polymers that are derived in nature that have not been chemically modified (other than by hydrolysis) are excluded.
These actions implement the directive of the Legislature in Senate Bill 1422 (2018), which added Section 116376 to the Health and Safety Code, requiring the State Water Board to adopt a definition of microplastics in drinking water on or before July 1, 2020. Section 116376 further requires the State Water Board no later than July 1, 2021, to:
Adopt a standard methodology to be used in the testing of drinking water for microplastics.
Adopt requirements for four years of testing and reporting of microplastics in drinking water, including public disclosure of those results.
If appropriate, consider issuing a notification level or other guidance to aid consumer interpretations of the results of the testing required pursuant to this section.
Accredit qualified laboratories in California to analyze microplastics.
The proposed definition is the product of a recent scientific peer review process and the staff report acknowledges that "Evidence concerning the toxicity and exposure of humans to microplastics is nascent and rapidly evolving, and the proposed definition of 'Microplastics in Drinking Water' is subject to change in response to new information. The definition may also change in response to advances in analytical techniques and/or the standardization of analytical methods."
The staff intends to present a draft definition to the State Water Board for consideration at the Board's June 16, 2020 meeting.
Partner

Willis Hon focuses on serving water industry clients across California on a broad range of administrative and regulatory matters. He has extensive experience before the California Public Utilities Commission where he has ...
California Water Views provides timely and insightful updates on the water sector in the state. We relay information on how water legislation and policy from the nation's capital, Sacramento, and around the U.S. affect California's water utilities, agencies, practitioners, and consumers. We also write about important events, conferences, legal cases, and other key happenings involving all things water in and around California.
Stay Connected

RSS Feed
Categories
Archives
View All Nossaman Blogs