Water Board Adopts Final Definition of Microplastics in Drinking Water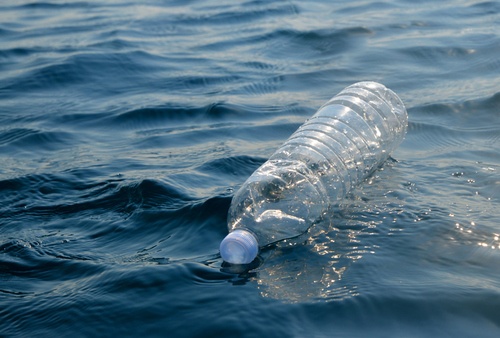 This week, on June 16, the California State Water Resources Control Board ("State Water Board") unanimously adopted a definition for microplastics, making California the first state to adopt a definition specifically applied to drinking water (footnotes omitted):
'Microplastics in Drinking Water' are defined as solid polymeric materials to which chemical additives or other substances may have been added, which are particles which have at least three dimensions that are greater than 1nm and less than 5,000 micrometers (µm). Polymers that are derived in nature that have not been chemically modified (other than by hydrolysis) are excluded.
The final definition is much the same as the proposed version that was issued in March 2020 for public comment, key differences being that the final definition incorporates particles with at least three dimensions, rather than two, and which are between 1 nanometer and 5,000 micrometers. The definition additionally notes that "evidence concerning the toxicity and exposure of humans to microplastics is nascent and rapidly evolving, and the proposed definition of 'Microplastics in Drinking Water' is subject to change in response to new information," or in response to advances in analytical techniques and methods.
The State Water Board's actions this week fulfill the first directive under Senate Bill 1422 (2018), which added Section 116376 to the Health and Safety Code and required the State Water Board to adopt a definition for microplastics in drinking water on or before July 1, 2020. Now, the State Water Board must take action to fulfill the other mandates under Section 116376 by July 1, 2021:
Adopt a standard methodology to be applied in testing drinking water for microplastics;
Adopt requirements for four years of testing and reporting of microplastics in drinking water, including public disclosure of the results;
Consider issuing a notification level or other guidance to aid consumer understanding of the results and testing requirements; and
Accredit qualified laboratories in California to analyze microplastics.
Additionally, pursuant to Senate Bill 1263 (2018), adding Section 35635 to the California Public Resources Code, the State Water Board announced that it is collaborating with the Ocean Protection Council and the Southern California Coastal Water Research Program to standardize methods for monitoring microplastics in drinking water, surface water, sediment, and fish tissue.
For more information on the adopted definition, the State Water Board's announcement can be found here and the full definition is available here.
California Water Views provides timely and insightful updates on the water sector in the state. We relay information on how water legislation and policy from the nation's capital, Sacramento, and around the U.S. affect California's water utilities, agencies, practitioners, and consumers. We also write about important events, conferences, legal cases, and other key happenings involving all things water in and around California.
Stay Connected

RSS Feed
Categories
Archives
View All Nossaman Blogs