WEBINAR: The First 100 Days of President Biden's Environmental Policy: Revolution or Back to Basics?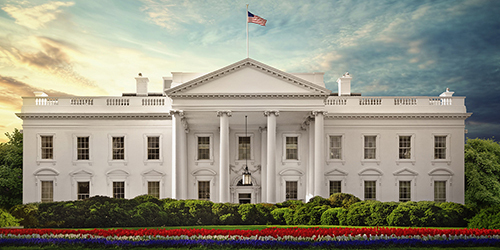 The first 100 days of a new administration can define what lies ahead for the next four years. Join our panel of Nossaman Environment & Land Use attorneys from across the U.S. on April 15, 2021 from 11:00 a.m. – 12:30 p.m. PT as we review and evaluate the Biden administration's first 100 days of policy moves involving environmental and natural resources management.
We will discuss efforts to fill leadership roles at CEQ, EPA, Interior, DOT and other federal agencies. Updates and analysis will be provided regarding key areas of policy, legislation and regulation, including:
Climate change;
Environmental enforcement;
Wildlife & natural resource laws;
Environmental review under NEPA; and
Renewable energy.
Don't miss this timely and important webinar as you plan your future strategy under the new administration. We invite you to submit your questions for our panel during registration so that we can address your concerns during the session. To register, please click here. Nossaman LLP is an approved MCLE provider and certifies that this webinar is approved for 1.5 hours of general credit for the states of California and Texas. An application for MCLE accreditation of this program for the state of Washington is pending. Questions? Please contact Jessica Ku at jku@nossaman.com.
Not able to attend the live webinar on April 15th? Register now to receive a link to the on-demand recording once the live broadcast has concluded. You may also be interested in reading Nossaman's recent Infra Insight blog post, "President Biden Unveils Historic Infrastructure Proposal," for further details on this recently- announced plan.
Partner

Paul Weiland is Assistant Managing Partner and a member of the Environment & Land Use Group. He has represented clients – including public agencies, publicly regulated utilities, corporations, trade associations and ...

Partner

Brooke Marcus is a natural resources lawyer focused on assisting the renewable energy sector with maintaining compliance with environmental laws. She is go-to counsel for matters involving the Endangered Species Act (ESA), the ...

Partner

Ed Roggenkamp is a seasoned litigator focused on resolving complex environmental matters. Ed uses his skills as a former professional actor and teacher to help his clients win environmental cases, by explaining complex technical ...
California Water Views provides timely and insightful updates on the water sector in the state. We relay information on how water legislation and policy from the nation's capital, Sacramento, and around the U.S. affect California's water utilities, agencies, practitioners, and consumers. We also write about important events, conferences, legal cases, and other key happenings involving all things water in and around California.
Stay Connected

RSS Feed
Categories
Archives
View All Nossaman Blogs