California Sues Alleged PFAS Manufacturers for Hundreds of Millions of Dollars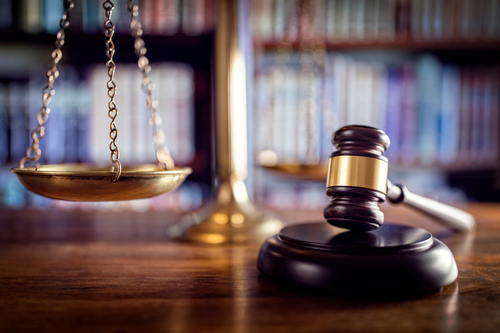 On November 10, 2022, California Attorney General Rob Bonta announced that he had filed a lawsuit against 3M, DuPont, and sixteen other companies for their roles in manufacturing per- and polyfluoroalkyl substances (PFAS). The lawsuit seeks money damages, which could reach hundreds of millions of dollars, for damages, penalties, and restitution, as well as injunctive relief and abatement. Some consider the lawsuit the broadest of its kind brought by any state.
PFAS is an umbrella term that covers dozens of types of man-made chemicals. PFAS were used for a variety of purposes, including in nonstick cookware and firefighting foam, although their usage has been phased out voluntarily by companies in the United States over the past 20-25 years. Despite that fact, PFAS, also known as "forever chemicals" due to their resistance to breaking down naturally in the environment or the human body, remain ubiquitous throughout California, especially in its water sources, and the rest of the United States.
The complaint focuses on seven common PFAS, including PFOA and PFOS, which are two of the most common and the most well-known examples of PFAS. It alleges that the defendants "knew or should have known that PFAS were toxic and harmful to human health and the environment, yet they continued to produce PFAS and/or products containing PFAS." The complaint includes six causes of action against all defendants – public nuisance, equitable relief, strict products liability (failure to warn and defective and ultra-hazardous product), unlawful business practices, and negligence per se – as well as one cause of action against the Dupont defendants specifically for fraudulent transfer. It also seeks twelve different types of relief, including a requirement that defendants "abate the PFAS public nuisance, including by establishing an abatement fund to investigate, remove, treat, remediate, clean up and otherwise mitigate PFAS contamination in California" and compensatory damages to cover "damages to water, wildlife, and other natural resources in California, including, but not limited to, the costs of PFAS remediation and treatment and natural resource damages."
In his Office's press release on the lawsuit, Attorney General Bonta accused defendants of "a decades-long campaign of deception" and stated that the "damage caused by 3M, DuPont, and other manufacturers of PFAS is nothing short of staggering." In response, 3M stated that it had "acted responsibly in connection with products containing PFAS and will defend its record of environmental stewardship." DuPont responded by stating that the company should not have been named in the lawsuit, saying "In 2019, DuPont de Nemours was established as a new multi-industrial specialty products company. DuPont de Nemours has never manufactured PFOA, PFOS or firefighting foam. While we don't comment on pending litigation, we believe these complaints are without merit, and the latest example of DuPont de Nemours being improperly named in litigation."
California's lawsuit is the latest development in the PFAS landscape. Other states have sued manufacturers, including Minnesota, which reached a $3 million settlement with Minnesota-based 3M in 2018. California state agencies have taken some actions with regard to regulating or monitoring PFAS and the state has also taken various other actions.
As of now, however, the federal Environmental Protection Agency has been taking the lead. Earlier this year, it issued new health advisories for some PFAS, including PFOA and PFOS. It is also currently in the rulemaking process to list PFOS and PFOA as hazardous substances under the Comprehensive Environmental Response, Compensation, and Liability Act (commonly referred to as the Superfund law), which could have substantial ramifications.
California's lawsuit, along with the other state and federal actions, shows that PFAS are likely to continue being a significant focus in water and environmental law in coming years.
Associate

Alex Van Roekel provides counsel to clients on state and federal water law issues including water rights, groundwater management and public policy within the water sector. He also assists clients in proceedings in front of the ...
California Water Views provides timely and insightful updates on the water sector in the state. We relay information on how water legislation and policy from the nation's capital, Sacramento, and around the U.S. affect California's water utilities, agencies, practitioners, and consumers. We also write about important events, conferences, legal cases, and other key happenings involving all things water in and around California.
Stay Connected

RSS Feed
Categories
Archives
View All Nossaman Blogs