EPA Announces Unregulated Contaminant Monitoring Rule 5 Final Rule Webinars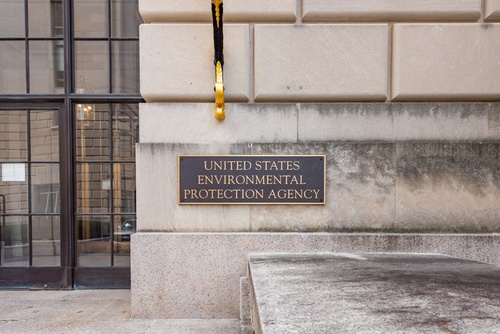 The Environmental Protection Agency (EPA) has announced two public meetings via webinar to cover a comprehensive overview of its most recent Unregulated Contaminant Monitoring Rule ("UCMR"), UCMR 5. The two meetings will be held on March 16th from 9:00 am - 12:00 pm and March 17th from 1:00 pm - 4:30 pm (eastern time). The meetings will be identical, and EPA has posted links to sign up for either of the webinars on its website. The webinars are currently first-come, first-served, and sign-up space for them is limited. EPA has stated that it may schedule additional webinars if there is greater demand than availability in the two scheduled meetings.
The meetings will serve as informational sessions to public water systems, states, and other stakeholders about the UCMR 5. On January 27, 2021, EPA posted its final rule for the UCMR 5 and noted that it will become effective on January 26, 2022.
Under the UCMR 5, public water systems will be required to collect samples for 30 different substances during a 12-month period between January 2023 and December 2025. Those substances are 29 different per- and polyfluoroalkyl substances ("PFAS") as well as lithium. PFAS are man-made chemicals that are used widely in a variety of commercial and industrial products, and are often called "forever chemicals" because they do not break down in the environment or the human body. They are a focus of regulatory efforts by the EPA under the Biden administration.
The UCMR 5 applies to all public water systems serving over 10,000 people; all systems serving 3,300 - 10,000 people, with a possible limitation based on funding; and 800 representative systems serving fewer than 3,300 people. The UCMR 5 thus acts as a critical tool for EPA to understand how often PFAS and lithium are found in the nation's drinking water, and at what concentrations.
The Administration has put together a wide-ranging plan to address concerns over PFAS. The UCMR 5 is a tool that EPA will use to inform decisionmaking and potentially help guide future rulemakings, and is one part of the agency's PFAS Strategic Roadmap. Nossaman will continue to track and provide updates on future developments related to PFAS.
Partner

Ed Roggenkamp is a seasoned litigator focused on resolving complex environmental matters. Ed uses his skills as a former professional actor and teacher to help his clients win environmental cases, by explaining complex technical ...
California Water Views provides timely and insightful updates on the water sector in the state. We relay information on how water legislation and policy from the nation's capital, Sacramento, and around the U.S. affect California's water utilities, agencies, practitioners, and consumers. We also write about important events, conferences, legal cases, and other key happenings involving all things water in and around California.
Stay Connected

RSS Feed
Categories
Archives
View All Nossaman Blogs