Poseidon Water's Coastal Commission Application Denied – Setting Up an Uncertain Future for Desalination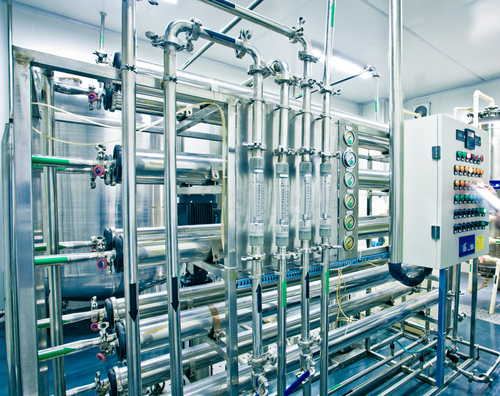 On May 12, 2022, at the conclusion of a 10-hour hearing, the California Coastal Commission voted to deny Poseidon Water's application to site and operate a desalination plant in Huntington Beach, in what could be a fatal blow for a project that has been debated for more than 20 years.
The Coastal Commission's vote was unanimous, 11-0, in agreeing with the staff report's recommendation to reject Poseidon Water's application. The staff report recommended denial "due to this project's fundamental inconsistencies with Coastal Act and LCP policies related to coastal hazards, protection and mitigation of marine life, and protection of wetlands and environmentally sensitive habitat, as well as its unclear but likely significant burdens on environmental justice communities." The Commissioners largely focused on those factors as well as the greenhouse gas emissions from the plant. Those factors substantially align with the most common concerns expressed by environmental groups with respect to desalination.
The Coastal Commission's decision puts it at odds with California Governor Gavin Newsom. Prior to the vote, Governor Newsom reasserted his support for Poseidon Water's project stating that "[w]e need more tools in the damn toolkit." He added that "[w]e are as dumb as we want to be. What more evidence do you need that you need to have more tools in the toolkit than what we've experienced? Seven out of the last 10 years have been severe drought."
One big question going forward is how this decision impacts desalination in California, a state with 840 miles of coastline. The state already has the largest seawater desalination plant in the western hemisphere (a plant in Carlsbad run by Poseidon Water) as well as a number of smaller plants. Moreover, a significant number of Commissioners went out of their way to state that they are not opposed to desalination in general, saying this was just the wrong project. Despite that, given the significant number of concessions and mitigation measures incorporated into the rejected project's design and operations, it is difficult to see where desalination goes from here, especially for large plants that can produce local water supply in various areas of the state, like the one proposed by Poseidon Water.
One area to watch is whether the state legislature heeds Coastal Commission Chair Donne Brownsey's call for a statewide desalination plan to attempt to avoid drawn out processes like the one just completed. Although many view this call as a thinly veiled attempt to "pass the buck" from Commissioners to legislators for any decision that may roil the environmental community, it remains to be seen whether legislators have the refined policy knowledge and political will to adopt such a plan.
The other big question is how this decision impacts California water more broadly. The state is already in year three of a severe drought and Governor Newsom and water agencies have started to institute substantive measures to curtail water use. Projects that can increase supply, like desalination, can help mitigate water supply cuts that impact cities and agriculture and help the state weather droughts that have started to be more severe and more frequent. Without any projects to augment supply, it is likely that the mismatch between current supply and current demand will lead to impacts on Californians such as areas that rely on groundwater wells running out of water, increased prices, and reduced availability for uses such as watering lawns. Similarly, for agriculture, the mismatch will likely lead to land fallowing, costing the state money and jobs.
After this decision, the state is left with a number of questions. Does this decision lead to more public investment in alternative supply measures such as water recycling and stormwater capture? Will the legislature respond to Chair Brownsey's call for a statewide desalination plan? This decision could mark a turning point for water projects in California, and only time will tell how the state will respond.
Associate

Alex Van Roekel provides counsel to clients on state and federal water law issues including water rights, groundwater management and public policy within the water sector. He also assists clients in proceedings in front of the ...
California Water Views provides timely and insightful updates on the water sector in the state. We relay information on how water legislation and policy from the nation's capital, Sacramento, and around the U.S. affect California's water utilities, agencies, practitioners, and consumers. We also write about important events, conferences, legal cases, and other key happenings involving all things water in and around California.
Stay Connected

RSS Feed
Categories
Archives
View All Nossaman Blogs