EPA Finalizes PFAS Reporting Requirements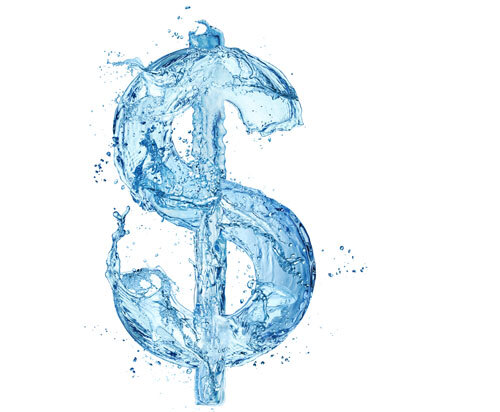 On September 28, 2023, the U.S. Environmental Protection Agency (EPA) finalized its rule requiring reporting of per- and polyfluoroalkyl substances (PFAS). According to EPA's press release, the rule is intended to "provide EPA, its partners, and the public with the largest-ever dataset of [PFAS] manufactured and used in the United States."
EPA's new rule is part of its PFAS Strategic Roadmap, the Biden Administration's plan to address PFAS, a family of man-made chemicals that are becoming well-known and well-studied based on their ubiquity and resistance to breaking down naturally. Previous EPA action on PFAS includes creating new health advisories for certain PFAS as well as announcing proposed drinking water standards for six of the most common PFAS.
The reporting rule was required by the fiscal year 2020 National Defense Authorization Act (2020 NDAA). The 2020 NDAA modified the Toxic Substances Control Act (TSCA) section 8(a)(7), which is codified at 15 U.S.C. § 2607. EPA published its initial rule back on June 28, 2021. Due to concerns from small businesses about the costs of complying with the reporting rule, EPA hosted a Small Business Advocacy Review Panel in April 2022 and posted an Initial Regulatory Flexibility Analysis (IRFA) in November 2022. The IRFA increased EPA's proposed costs of compliance for industry from $10.8 million to $876 million.
The final rule, which was posted on October 10, 2023, provides details on what is required to comply with the rule:
Who Must Report
The reporting rule applies to anyone who has manufactured PFAS for a commercial purpose at any time since January 1, 2011. Notably, importing is included in the definition of manufacturing. It also includes the coincidental manufacture of PFAS as byproducts or impurities.
Companies who have only processed, distributed in commerce, used, and/or disposed of PFAS are not required to report. An example in the rule of an exclusion is a wastewater treatment plant that only processes (and does not manufacture) PFAS. However, the rule provides additional information for waste management facilities and includes details on what types of activities would be covered by the rule. Other exceptions are listed in the rule.
Which PFAS
There are at least 1,462 PFAS covered by this rule, which represents only 41 more than what was identified in the initial rule. Specifically, the definition of PFAS covers one of the three structures:
R-(CF2)-CF(R′)R″, where both the CF2 and CF moieties are saturated carbons;
R–CF2 OCF2 -R′, where R and R′ can either be F, O, or saturated carbons; and
CF3 C(CF3)R′R″, where R′ and R″ can either be F or saturated carbons.
Reporting Standard
Information known to or reasonably ascertainable by the manufacturer. That standard is further defined in the rule.
What Data Must Be Reported
TSCA section 8(a) lists the required information:
The common or trade name, the chemical identity, and the molecular structure of each chemical substance or mixture for which such a report is required.
The categories or proposed categories of use of each such substance or mixture.
The total amount of each such substance and mixture manufactured or processed, reasonable estimates of the total amount to be manufactured or processed, the amount manufactured or processed for each of its categories of use, and reasonable estimates of the amount to be manufactured or processed for each of its categories of use or proposed categories of use.
A description of the byproducts resulting from the manufacture, processing, use, or disposal of each such substance or mixture.
All existing information concerning the environmental and health effects of such substance or mixture.
The number of individuals exposed, and reasonable estimates of the number who will be exposed, to such substance or mixture in their places of employment and the duration of such exposure.
In the initial report under paragraph (1) on such substance or mixture, the manner or method of its disposal, and in any subsequent report on such substance or mixture, any change in such manner or method.
EPA is finalizing a reporting option for article importers to provide data to EPA on a streamlined form, if they do not know or cannot reasonably ascertain information requested on the longer standard form.
By When is the Data Due
The default due date is 18 months from the effective date of the final rule. The rule is effective on November 13, 2023, meaning that the default due date is May 13, 2025.
The rule provides extra time for small manufacturers, which is defined in the Code of Federal Regulation at 40 C.F.R. § 704.3. In short, a small manufacturer either (1) its (and its parent company's) total annual sales are less than $120 million and the annual production of a particular substance is not greater than 100,000 pounds or (2) its (and its parent company's) total annual sales are less than $12 million. Small manufacturers get a total of 24 months from the effective date, meaning the reporting is due by November 13, 2025.
Given the quantity of information that EPA is requiring, companies covered by this rule should start sooner rather than later despite the 18-/24-month compliance window.
Associate

Alex Van Roekel provides counsel to clients on state and federal water law issues including water rights, groundwater management and public policy within the water sector. He also assists clients in proceedings in front of the ...

Associate

Raven McGuane focuses her practice on state and federal water industry issues. She assists in preparing legal briefs and advising clients on regulatory compliance and complex water rights issues. Raven's experience includes ...
California Water Views provides timely and insightful updates on the water sector in the state. We relay information on how water legislation and policy from the nation's capital, Sacramento, and around the U.S. affect California's water utilities, agencies, practitioners, and consumers. We also write about important events, conferences, legal cases, and other key happenings involving all things water in and around California.
Stay Connected

RSS Feed
Categories
Archives
View All Nossaman Blogs